About Us
Flux Horizon started with a cop and a kid. In the Spring of 2020, Jerry A. Goodson was patrolling a neighborhood when he came across a 17-year old kid who was constructing cabinets for his mother. The kid was working in the uneven dirt driveway, but was so skillful in his construction that he made keeping the cabinets squared look completely effortless. Jerry complimented the kid on his workmanship and work ethic when his mother began bragging on his other construction projects. It was the chicken coop that caught Jerry's eye. Jerry hired the kid, Michael Loving, to build him a chicken coop.
Later in the Summer, Michael talked about wanting to build trailers. However, he wasn't old enough to sign a lease on a shop. Jerry offered to help Michael get started, and together, they started the business.
Of course, Jerry was the signature on the business, but it was Michael who was building the trailers! On September 20, 2020, Flux Horizon sold their first trailer! That trailer was the FHM Autumn Custom 83x12 (ten-foot deck with two-foot dovetail).
Blue & Yellow
The National Down Syndrome Society started Down Syndrome Awareness Month (October) in the 1980's. In December 2011, the United Nations General Assembly declared March 21st as World Down Syndrome Day (A/RES/66/149). The General Assembly decided, with effect from 2012, to observe World Down Syndrome Day on March 21st (3/21) each year.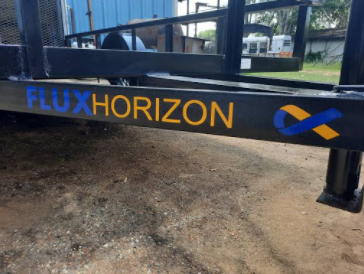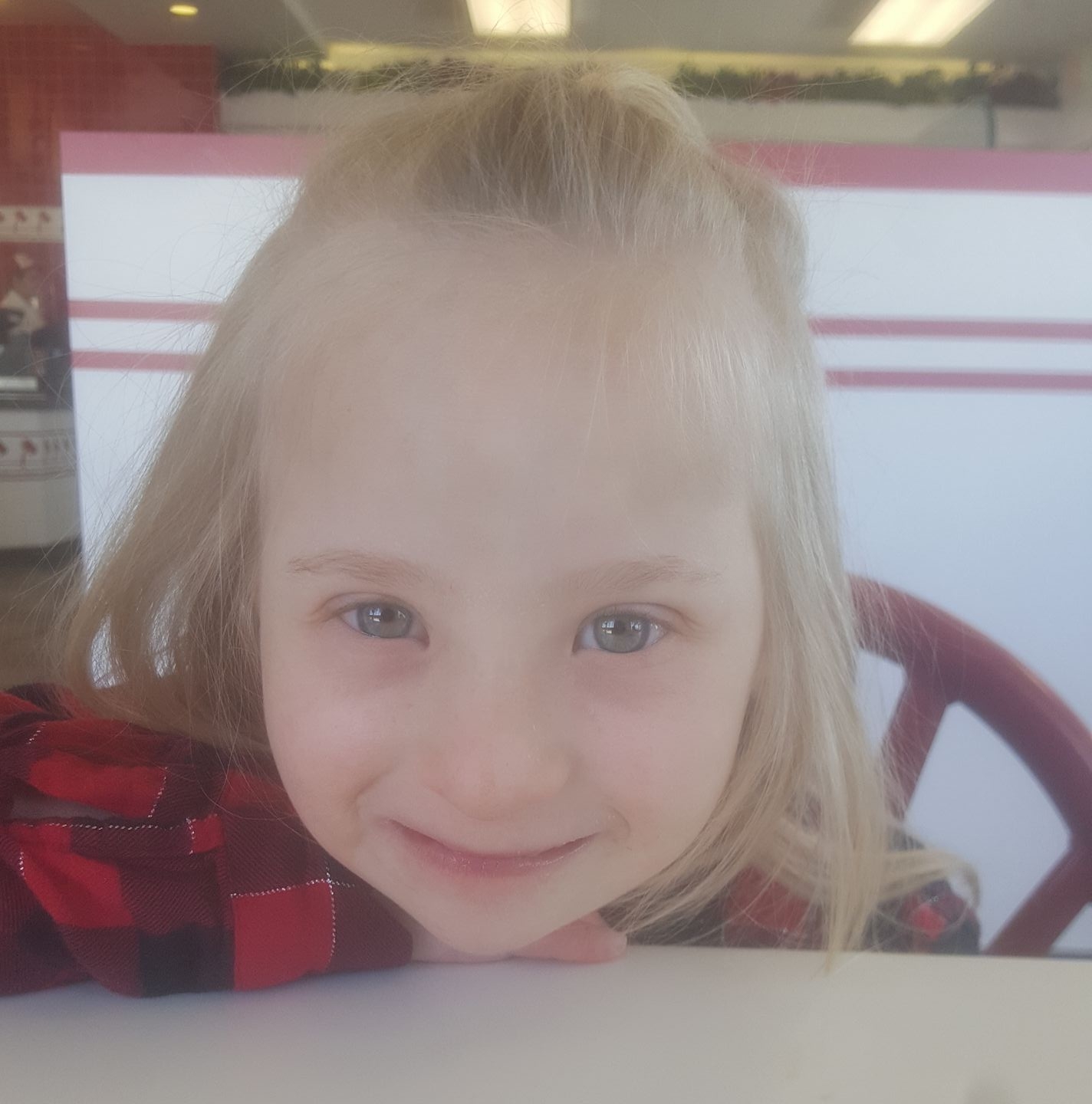 Flux Horizon kisses each trailer with a blue and yellow ribbon for Down Syndrome awareness. Michael's little sister, Autumn, has Down Syndrome, and she stole Jerry's heart the first time he met her. She was very quiet the day they met, shying behind her mother. On day two, however, she wouldn't stop talking! To date, she is known to Jerry (and now many others) affectionately as Chatterbox.
It's always a pleasure to have Chatterbox and her little sister, Britli (affectionately known as "Leroy") at the shop!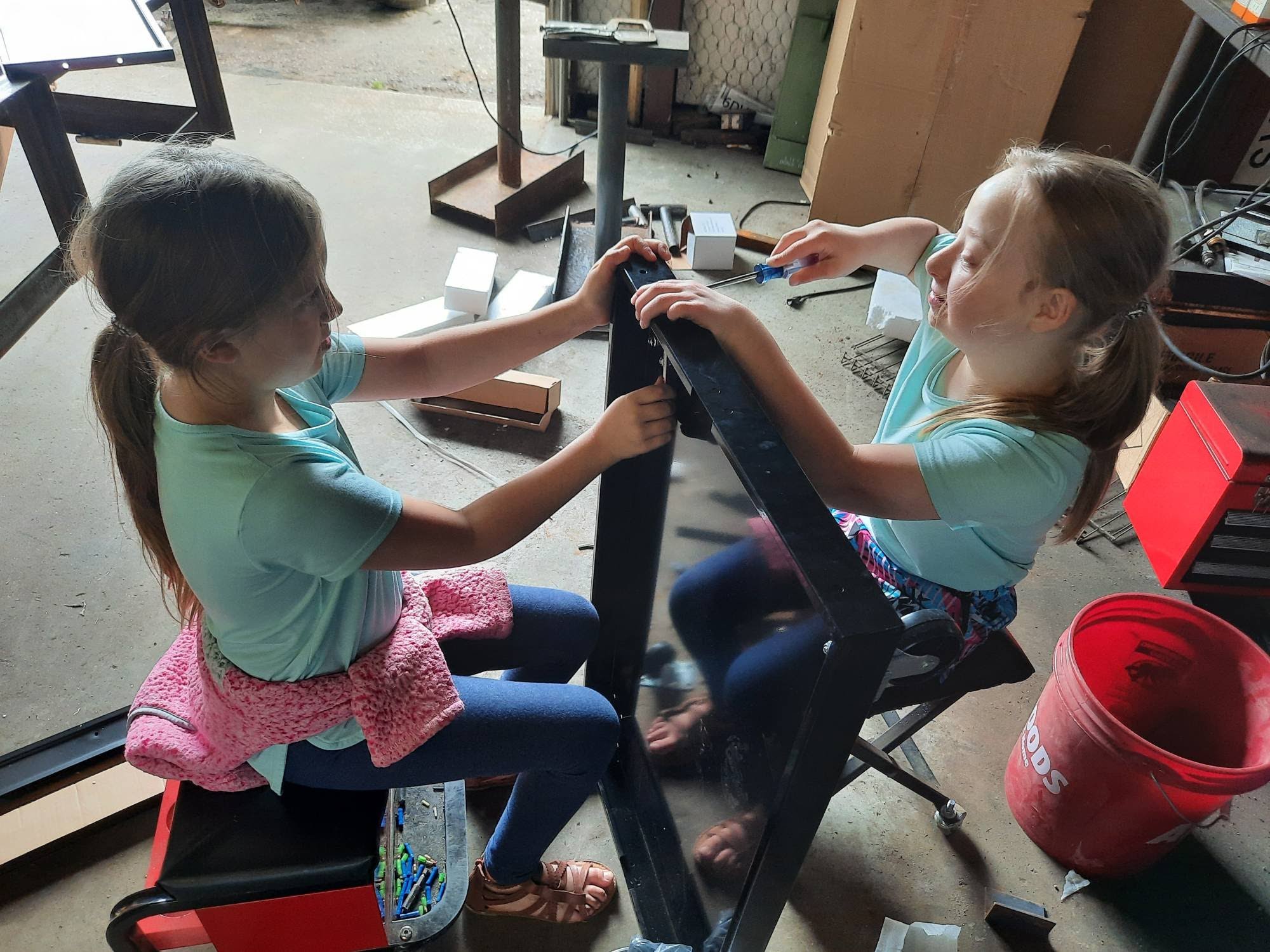 ---